Attention: Picture All rights Reserved. DO NOT use the pictures of OUR product for any commercial purpose.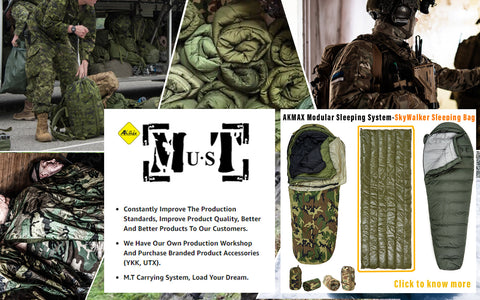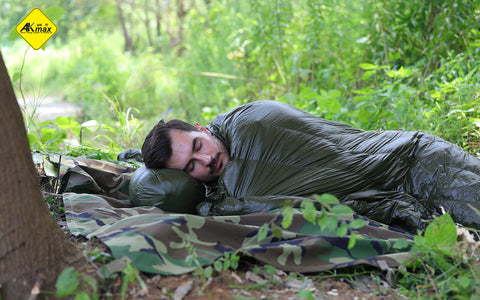 Akmax has been focusing on outdoor and military products for many years. Military supplies have strict quality requirements. Therefore, we will strictly control product quality during the production process in order to provide our customers with the highest quality products and enrich the customer experience. This is also the basic philosophy that the company has upheld for a long time.

*100% light down filling
*Lighweight and smart
*Waterproof nylon fabric
Product Information: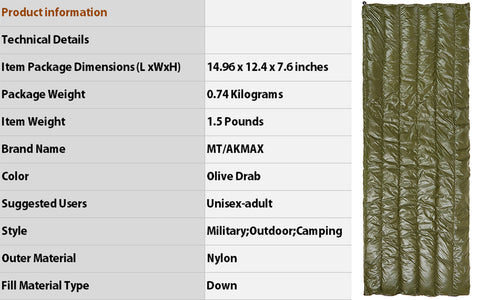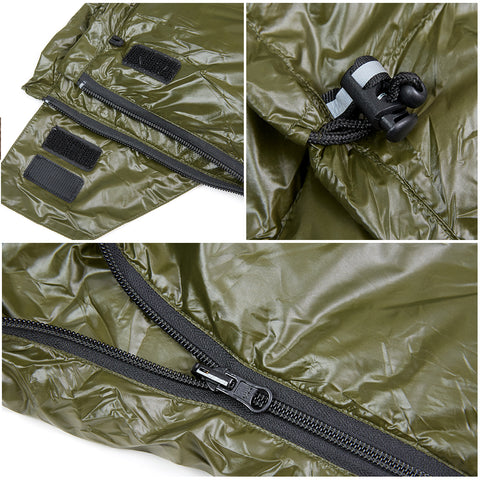 Textured design
A semi-closed sleeping bag with white duck down as the filling of the sleeping bag, with a bulkiness of 400, and a quick-gluing Velcro Ykk two-way zipper. It can be tightened quickly to ensure warmth and comfort inside the sleeping bag. The stitches are firm and the stitches are dense, so you don't have to worry about whether the sleeping bag will open.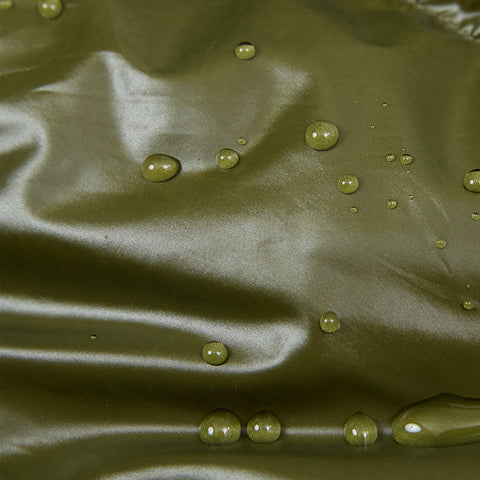 Waterproof and moisture-proof
The inner and outer fabrics are both water-repellent and velvet-resistant fabrics of 400T nylon. Excellent waterproof and moisture-proof performance, which can effectively prevent the heat from the body at night. Keep the inner wall temperature of the sleeping bag balanced.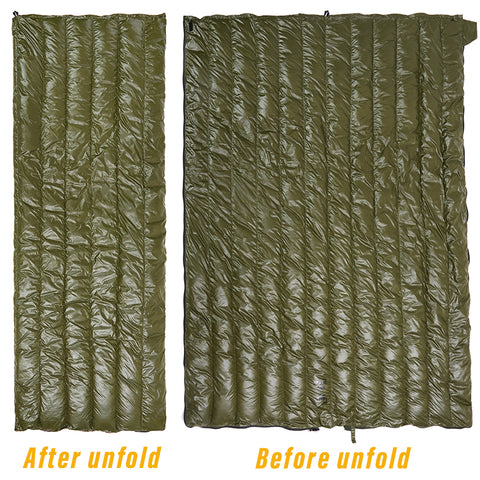 Collapsible
The product itself is about 79inches in length, and the double-layer width is about 28inches. The width after unfolding into a single layer is about 56inches. it Can be used as a sleeping pad after unfolding.