Attention: Picture All rights Reserved. DO NOT use the pictures of OUR product for any commercial purpose.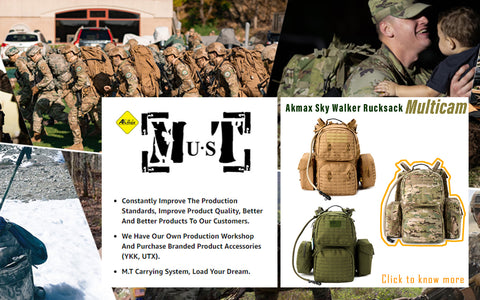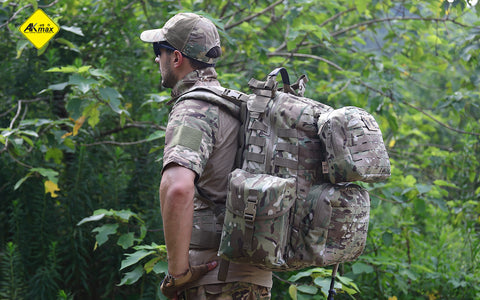 Akmax MOLLE Sky Walker Military Rucksack is designed Based on The U.S Army Second Gen MOLLE Ranger Carrying System. It uses the same materials as original version, such as 1000D Fabric, The US Original UTX Duraflex Buckles, The JP made YKK zippers, and the other military Spec accessories. It change the normal YKK zippers to be Waterproof ones, which makes the pull action much smoother and protect the military stuffs inside the bags in a better way as well.
*Based on MOLLE II Meduim assault pack
*Laser cutting PALS system
*Hydration system inclusive
*Internal frame and air suspension back panel
*1000D Nylon fabric&waterproof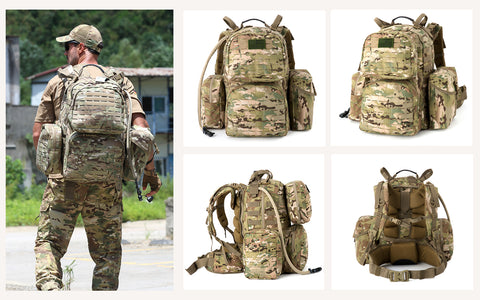 Instead of MOLLE Modular Nylon Webbing PALS ( Pouch Attachment Ladder System), it uses Double Layers Fabric stitched Laser Cutting, which makes Multicam Camouflage Pattern more disguised with united with whole Pack system. Sky walker Military Sack System disassemble MOLLE medium rucksack's up front stitched Day pack to a Detachable laser cutting PLAS Assault Pack.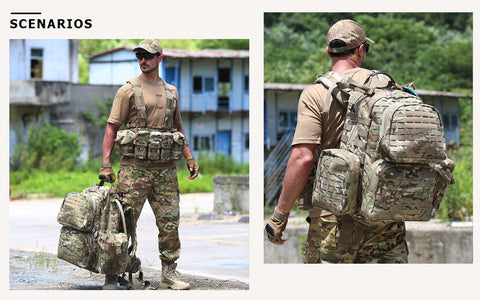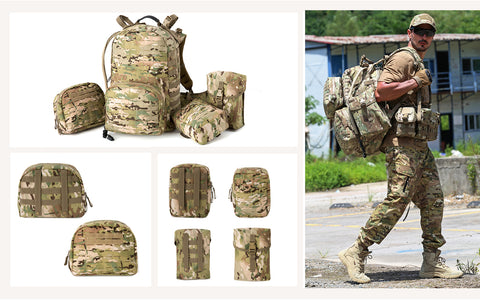 Akmax Sky Walker Rucksack uses PAL system to make whole pack became more flexible. Meanwhile, the inside space has a better layout to make sure the military Assault kit can been well put in. Sky walker rucksacks System side PAL military utility Day Pouch helps the main compartment's Assault Pack extend more space of storage. Meanwhile, it also has a very scientific inside layout too, and personal washing stuffs storage is advised here.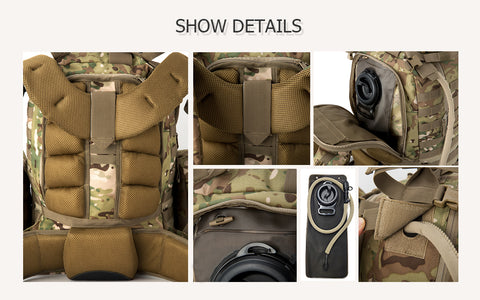 The Akmax  hydration bladder system include one Hydration Bladder, one Hydration Tube with Cover, one Tube holder and one Hydration Bite Valve with cover, which is constructed from rugged puncture resistant film with high tensile strength and burst resistant seams. The hydration bladder film shall accept a shock and deform elastically.