Attention: Picture All rights Reserved. DO NOT use the pictures of OUR product for any commercial purpose.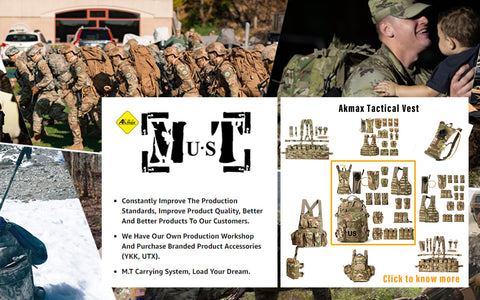 *U.S rifleman set full system
*FLC&TAP&Pochese&hydration system
*1000D Nylon waterproof fabric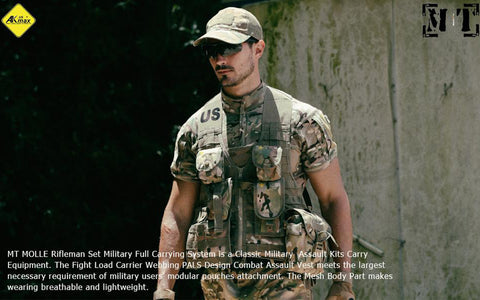 Akmax MOLLE Combat Assault Vest Webbing PALS(Pouch Attachment Ladder System) design allow different kind of Military Modular Pouches can be easily attached on the MOLLE FLC Combat Vest, which widely increase the military users alternative requirement. Meanwhile, equipped with MOLLE II Recon Assault Pack and Hydration with bladder system make M.T Rifleman Set to be the Soldier' first choice of 3 days Mission Pack System.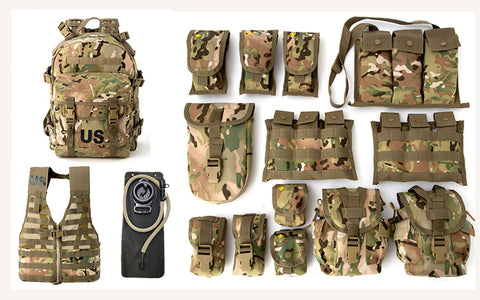 Akmax Military MOLLE Rifleman Full Set includes, Tactical Patrol/Assault BackPackx1, Fighting Load Carrier(FLC) Combat Vest x1, Hydration Carrier x1, Hydration Bladder system x1, Hand Gre Pouch x2, M-4 Two Mag Pouch x3, 30 RND Tri-Mag Pocket x2, MOLLE II Band Pouch x1, 1 QT Canteen/Utility Pocket x2, Flash Bang Gre Pouch x2, Entrenching Tool Carrier x1.
NOTE PLEASE
: The Assault Pack is inclusive in Akmax Rifleman Full Set, but exclusive in Rifleman FLC Set.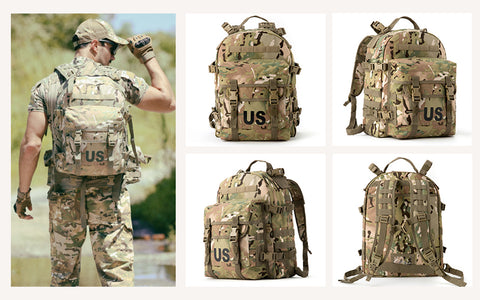 MOLLE II is an integrated, modular load-carrying system designed to enhance the capability and lethality of the modern Soldier. MOLLE II is designed to have different configurations that allow Soldiers to tailor their equipment to meet specific mission needs. Akmax Tactical Assault Pack (TAP) is made from part of MOLLE II Rifleman Full set. The MOLLE II Tactical Packs are made from water-proof fabrics and composites that are military-specified.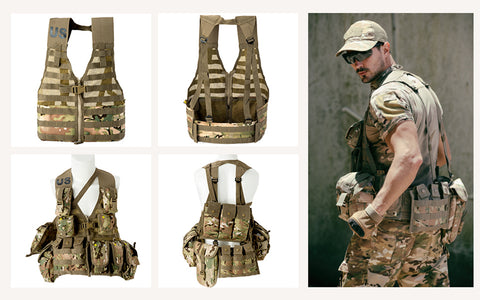 Akmax Military MOLLE Rifleman Fighting Load Carrier Combat Vest MOLLE Webbing PALS Design Combat Assault Vest meets the largest necessary requirement of military users' modular pouches attachment. The Mesh Body Part makes wearing breathable and lightweight.
The Entrenching Tool Carrier with MOLLE webbing PALS is designed to fit on the assault pack or large field pack.