Attention: Picture All rights Reserved. DO NOT use the pictures of OUR product for any commercial purpose.

*US army MOLLE Meduim assault pack
*Two sustainment pouches inclusive
*Improved air suspension back panel
*Internal alminum frame
*1000D Nylon waterproof fabric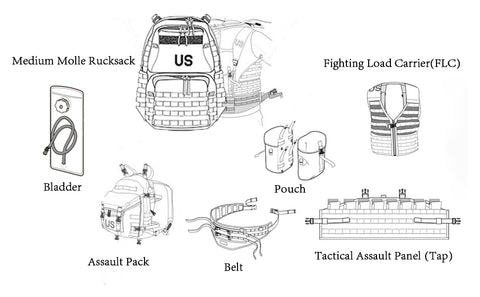 MOLLE II is an integrated, modular load-carrying system designed to enhance the capability and lethality of the modern Soldier. MOLLE II is designed to have different configurations that allow Soldiers to tailor their equipment to meet specific mission needs.

The MOLLE II system is configured from the following items: Large Field Pack with an external frame and webbing to accommodate added components(The Listing);

 

Medium Field Pack with an external frame and webbing to accommodate added components(The listing)

; the Fighting Load Carrier (FLC) with webbing; Tactical Assault Pack (TAP), with harness and webbing and pouches; Waist Pack; Assault Pack; compatible pouches and pockets; Hydration System; and additional items to assist in meeting mission requirements.

The MOLLE II is made from water- repellent multicam camouflage color fabrics and composites that are military-specified.
The Medium Pack has a top carrying handle with two side-release attachment straps, which allow the Soldier to carry items of equipment externally to the pack.
There are three designed to allow Soldier to route antenna(es), handsets, and to route their hydration system to outside of pack.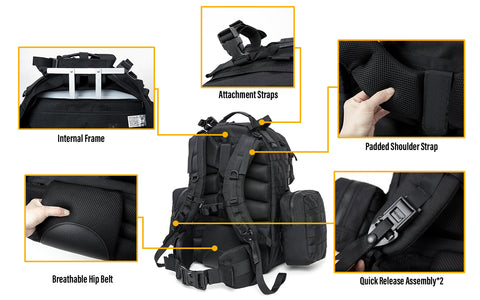 AKmax MOLLE Rucksack's Air Support Breathable Suspension Bearing back with high quality rubber sponge mesh release the heave burden of the ruck, which is one of the brightest changes. It makes every mission easier going on.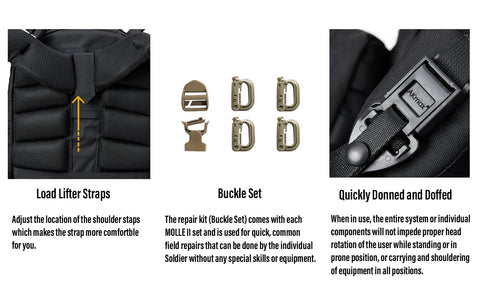 The Medium Pack has numerous internal and external compartments.These compartments allow the soldiers to organize their equipment.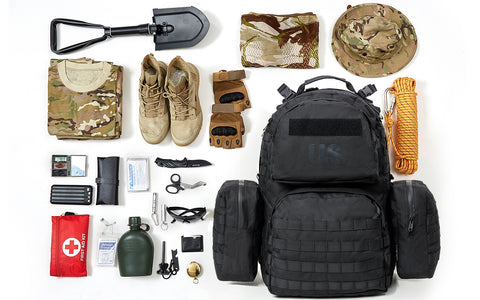 Scene Display: