Attention: Picture All rights Reserved. DO NOT use the pictures of OUR product for any commercial purpose.

AKmax US Large Field Ruck Set: consists of a rucksack, two sustainment pouches, a frame, a molded hip belt, a waist pack.

Large Rucksack: It provides up to 4,000 cubic inches of space. In legacy systems, Large Rucksack was called the "main pack".

MOLLE ii Large Pack Frame: The frame is contoured to comfortably fit closely to the body to prevent swaying of the load. The frame will allow proper head rotation while wearing a helmet and when the wearer is in the prone position. The frame is also compatible with other rifleman sets.

Side Sustainment Pouch: The two detachable side sustainment pouches provide an additional 500 cubic inches each and attach to the side of the large field pack.

Molded Hip Belt: The large frame is fitted to the hip belt with four attachment straps to provide adjustment.

The multi-purpose Waist Pack: It can be worn in different ways with MOLLE Rifleman sets such as, Assault Pack, Medium Pack, FLC.
MOLLE Ruck System: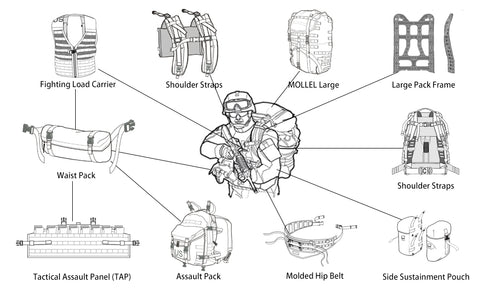 Explanation of US MOLLE II Carrying equipment:
1. MOLLE II Introduction
MOLLE II is an integrated, modular load-carrying system designed to enhance the capability and lethality of the modern Soldier.

MOLLE II is designed to have different configurations that allow Soldiers to tailor their equipment to meet specific mission needs.
2. The MOLLE II system is configured from the following items
Large Field Pack with an external frame and webbing to accommodate added components(The Listing);

Medium Field Pack with an external frame and webbing to accommodate added components; The Fighting Load Carrier (FLC) with webbing; Tactical Assault Pack (TAP), with harness and webbing and pouches; Waist Pack; Assault Pack;

Compatible pouches and pockets; Hydration System; and additional items to assist in meeting mission requirements.
3. MOLLE II Material
The MOLLE II is made from water- repellent multicam camouflage color fabrics and composites that are military-specified.
Product information: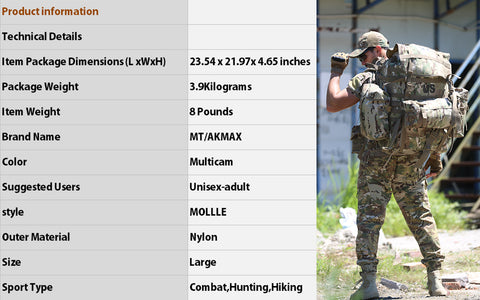 The Main Pack Capacity 5000 Cubic Inches: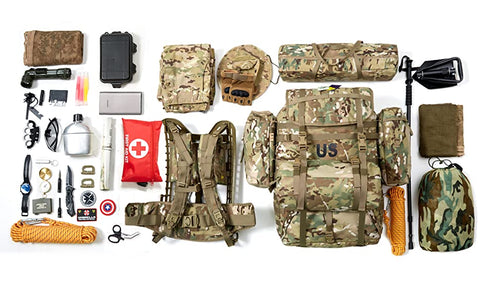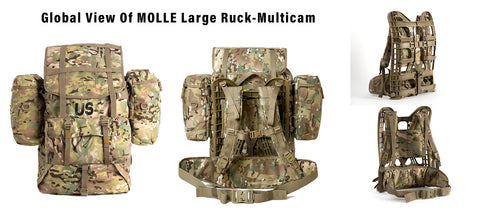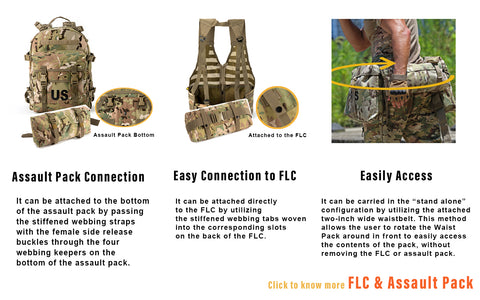 MOLLE II Use Scenoris: